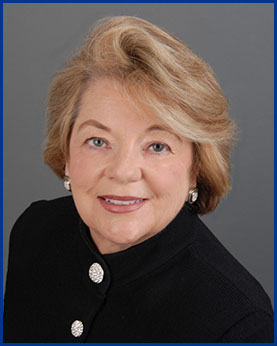 Linda Martinez-Lewi, Ph.D. is a clinical expert on the narcissistic personality and a licensed psychotherapist. Dr. Martinez-Lewi is the author of Freeing Yourself from the Narcissist in Your Life and Recovery and Healing After the Narcissist. She provides International Telephone Consultation to clients who are going through emotional and psychological ordeals with narcissistic parents, narcissistic spouses and ex-spouses, narcissistic siblings and other  narcissistic family members.  She offers specific strategies and essential tools for healing,  recovering and restoring your true authentic self. She has an extensive Blog that addresses multiple facets of the narcissistic personality disorder.
Purchase my most recent book from Amazon.com.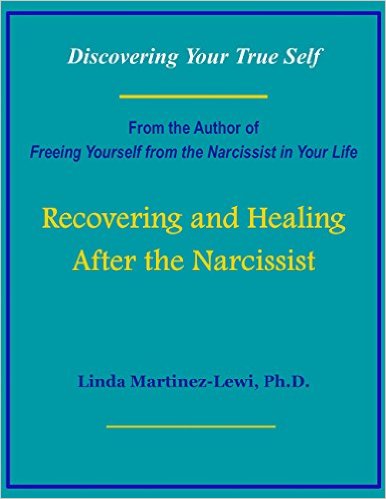 Thank you for visiting my website.  I am pleased to announce the publication of my latest book: Recovering and Healing After the Narcissist:Discovering Your True Self. This book offers specific practices for recovering and healing after your painful psychological and emotional life experience with the narcissistic personality, including the covert narcissist. You will learn to travel new roads to deep inner peace through accessing the parasympathetic, the calming, restorative nervous system, expanding the creative self through spontaneous writing, guided meditation, yoga and nurturing deep intuition. Rediscover your True Self by reading this book.
If you have read this book, please leave a review on Amazon.com.  This is one of the best ways that I can continue to to help individuals who have been abused by narcissistic personalities to recover, heal and transform their lives.

Purchase my first book from Amazon.com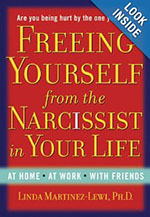 Freeing Yourself From the Narcissist in Your Life, my first book, offers you a deep understanding of the true nature of the narcissistic personality: the games they play, their chronic lies, hidden psychological agendas, toxic projections. Learn and discover how to successfully deal with these personalities.
I offer International Telephone Consultations to clients who are going through complex and painful ordeals with narcissistic personalities.
Through Telephone consultation I help clients to understand how and why the narcissist is having a negative effect on their lives. I teach and empower the client specific strategies for dealing with the narcissist. I am committed to your healing and rediscovering your true self.
Please connect with me on Instagram.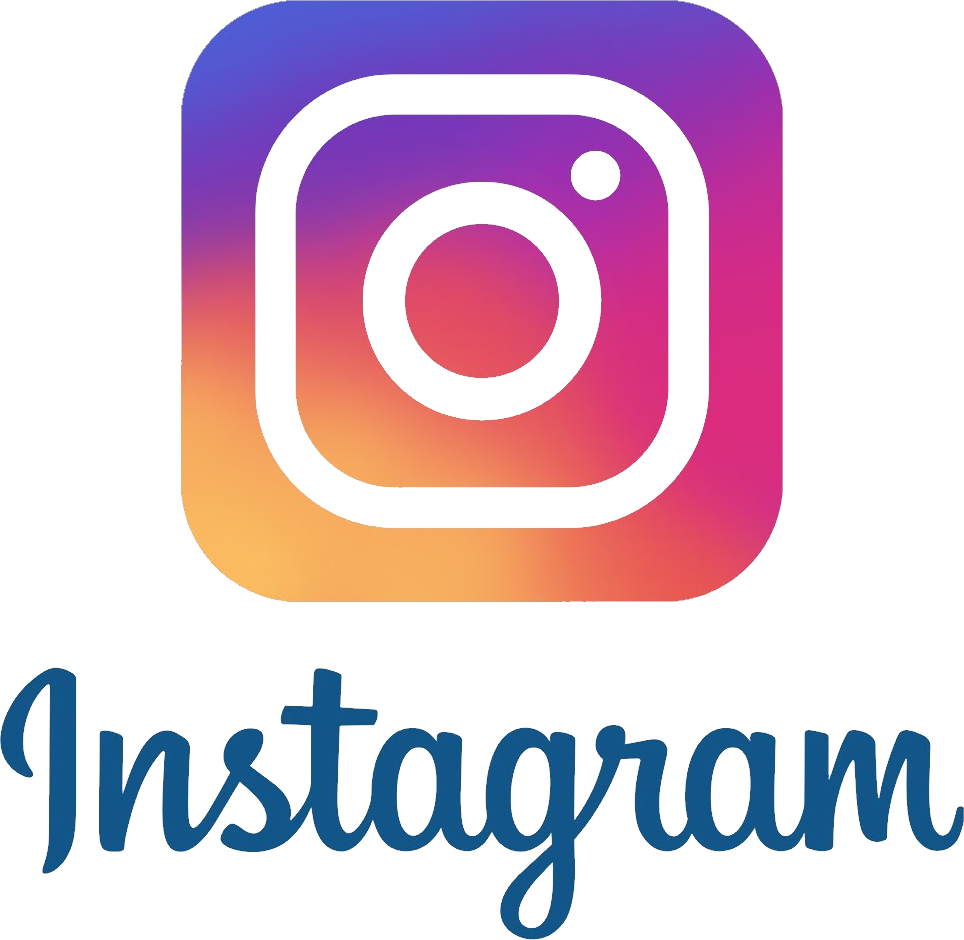 Please visit my You Tube Channel.
Here is a selected Video from my Channel.
Visit my Blog for comprehensive, in-depth information on every facet of the narcissistic personality.
Copyright ©2008-2019 Linda Martinez-Lewi,Ph.D. All rights reserved. Reproduction in whole or in part without permission is prohibited.
TERMS OF USE