You are invited to listen to my recent interview with Kristin Walker on Mental Health News Radio. Click

here

for a link to the broadcast.
You are also invited to listen to my Podcasts:

Children of Narcissistic Mothers
Shameless Narcissists
Narcissistic Mothers – Press the No Contact Button & Restart Your Life
Thank you for visiting my website. I am here to help you deal with the narcissists in your life: narcissistic mothers, fathers, siblings, spouses, ex-spouses who are causing psychological and emotional pain. I am pleased to announce the publication of my latest book: Recovering and Healing After the Narcissist:Discovering Your True Self, which is a natural follow up to my original book. I am committed to help those who live in the painful psychological and emotional aftermath of the narcissist to heal, recover, thrive and transform their lives.  I believe that this book will help you to find the healing pathways back to your True Self  which is your birthright. You will learn to travel new roads to deep inner peace through accessing the parasympathetic nervous system that restores our entire being. This book focuses on strengthening your spiritual self through meditation, hatha yoga as well as nurturing your deep intuitive insights. Rediscovering your many unique creative gifts is part of the journey toward wholeness as well as accessing what I call soul meetings that result in powerful healing. The book is now available on Amazon and can be purchased via the link below.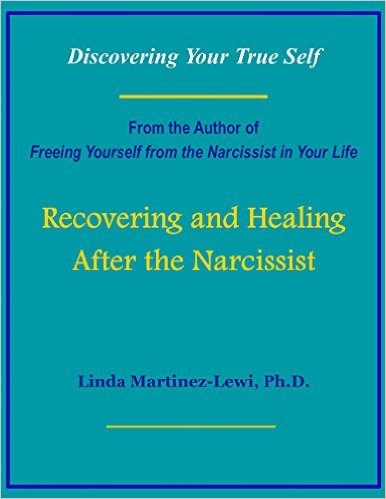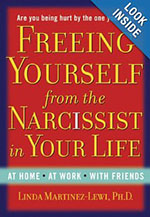 Freeing Yourself from the Narcissist in Your Life, a successful and noted book, offers you a deep understanding of the true nature of the narcissistic personality: the games they play, their chronic lies, hidden psychological agendas, toxic projections. Learn and discover how to successfully deal with these personalities.
*If you have read my books, please write a brief Amazon review. This is one of the best ways to support my work with those who have been abused and are healing from narcissistic personalities.
I offer International Telephone Consultations to clients who are going through complex and painful ordeals with narcissistic personalities.
Daughters of Narcissistic Mothers
Women and Men Married to and Divorcing Narcissistic Spouses
Children and Siblings of Narcissistic Family Members
Through Telephone consultation I help clients to understand how and why the narcissist is having a negative effect on their lives. I teach and empower the client specific strategies for dealing with the narcissist. I am committed to your healing and rediscovering your true self.
Contact
Visit my Blog for comprehensive, in-depth information on every facet of the narcissistic personality.